Not to be missed: make cheese cookies with only 4 ingredients
Easy to combine, easy to make and very widely accepted by all, these cheese cookies will get you out of trouble when you have to serve a healthy but also tasty snack.
Now, let's get down to business!
Ingredients:
200 grams of wheat flour
170 grams of butter
120 grams of grated cheese
3 teaspoons of salt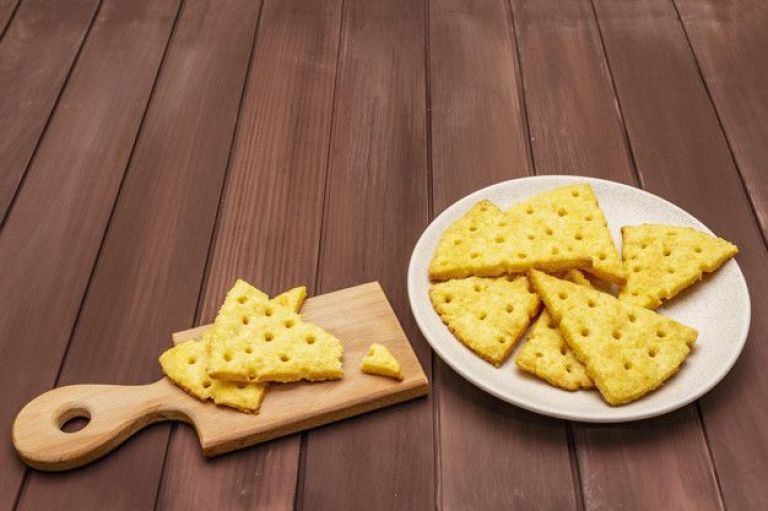 Process:
We preheat the oven to 180 degrees, butter and flour a baking sheet where we will cook the cookies.
Then, we place a container over medium heat, we put the butter to melt, taking care that it does not burn.
To the melted butter, we add the grated cheese so that it melts and helps us form the dough. Remove from heat and let the mixture cool down to room temperature.
Afterwards, we incorporate the flour and salt, mix the preparation with our hands to obtain a firm and consistent dough.
For the next step, we will put a little flour on the counter and place the dough to stretch it with the help of a rolling pin. We will spread the dough until it is between 0.5 cm and 1 cm thick.
We take a cookie cutter, or a knife and cut our cookies in the shape that we like the most, using all the available dough.
We place the freshly cut cookies on the floured and greased plate, leaving a space between them.
Finally, we take the cookies to the oven and let them cook for 20 minutes or until the surface of the dough is golden brown.
We let them cool and they are ready to enjoy.
Tip: As an accompaniment we can use a wide variety of homemade dips, pickles, preserves, spreadable cheeses and cold cuts. They are also a great option to eat in sandwiches or to accompany any meal that contains liquids such as stews or sauces.