All the secrets to prepare the best lentil stew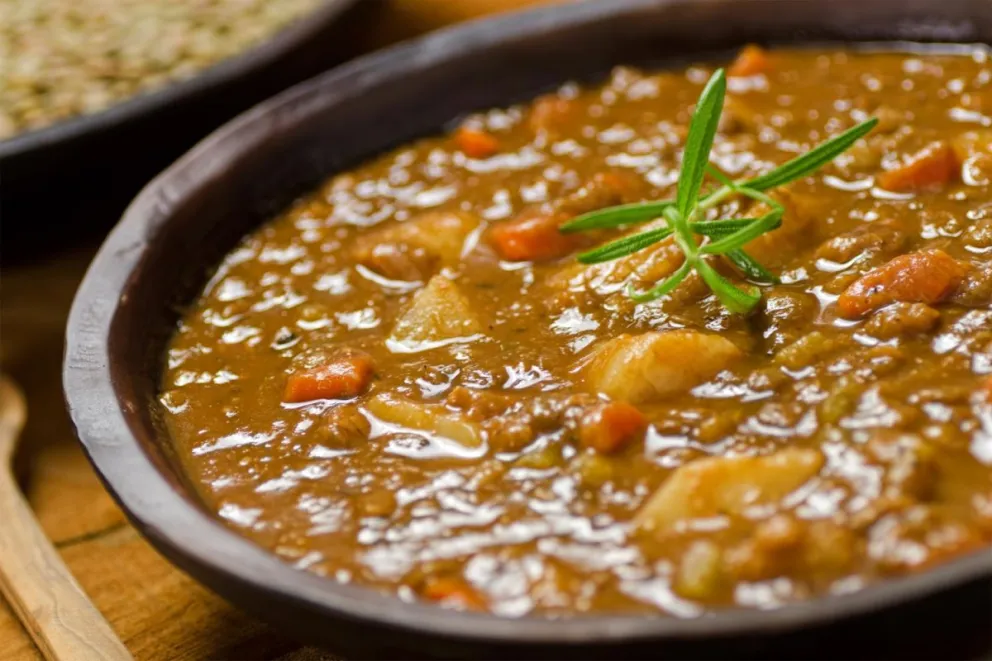 We bid farewell to the last hot days and welcome autumn with this classic dish.
It is one of the most popular dishes in Argentine cuisine, perhaps the most popular stew after locro. And although there are thousands of ways to prepare it, and each cook has their secrets, we leave you this easy and infallible recipe so that you can prepare your own lentil stew at home.
And a great key: if you take the meat out of it, it is a super complete vegetarian dish.
INGREDIENTS PREPARATION
Soak the lentils for 3 hours. Cut the bacon into sticks and the meat into cubes. Brown them in a saucepan over low heat, turning the meat cubes to seal them. Add 3 tablespoons of oil to the saucepan. Add the onion and the green beans. Sauté.
Add the tomato perita and cook for a few minutes until obtaining a sauce. Strain the lentils and add them to the stew. Cover with broth and cook for a few minutes.
Peel the potatoes and cut them into cubes. Cut the red chorizo ​​into slices. Add the potatoes, the chorizo ​​and the bay leaf. Cook over medium heat until the lentils are tender, about 30 minutes. Stir every so often.
Add salt and pepper and add the ground chili pepper. Stir. Distribute the stew in small casseroles and decorate with the parsley.